Text Size
+ Larger
|
+ Smaller
PHANG NGA
THE BEST SITES TO FIND UNDER WATER WORLD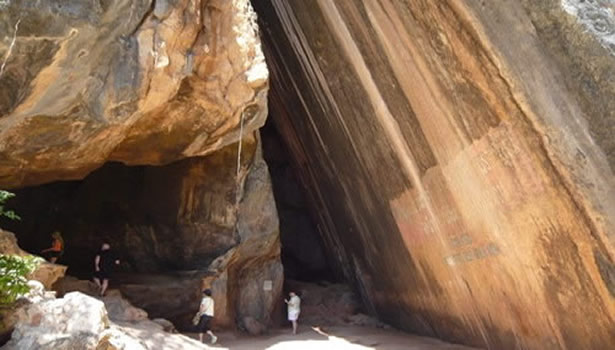 Khao Ping Khan (Leaning Mountain): Local called a name by the outstanding appearance which the nature is split into two halves. The small parts slide down with its formation stuck under the floor and the upper one are still leaning against each other. Behide the Phing Khan moutain is a very spectacular viewing. Looking into the sea, you will touch the Tapoo Mountain.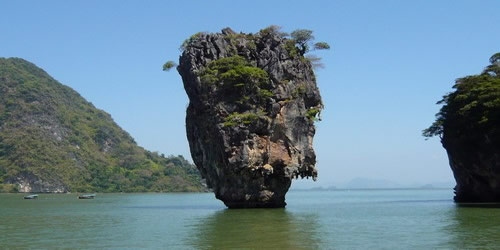 Khao Tapoo (Tapoo mountain or nail mountain)(Tapoo means nail in English) or else "James Bond Island" which the Hollywood film 'The Man with the Golden Gun' was starred here. Many tour organizers operate the excursions to those islands, some starting either from Tha Dan on mainland of Phang Gna province.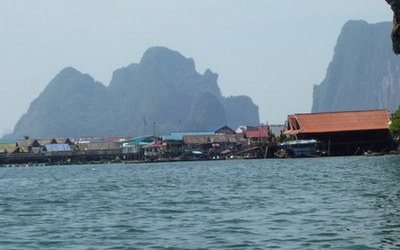 Panyee Island (Koh Panyee): This island is a place where a Muslim fishermen village built on. On Panyee Island has many restaurants and souvenir shops. Either bungalows or home-stayed is prompt for over night visitors. For more information please contact the local operators.
Please pay more attention. Visitors To Thailand is not responsible for any error of other websites or third party; moreover, the mistake of accommodation telephone numbers.