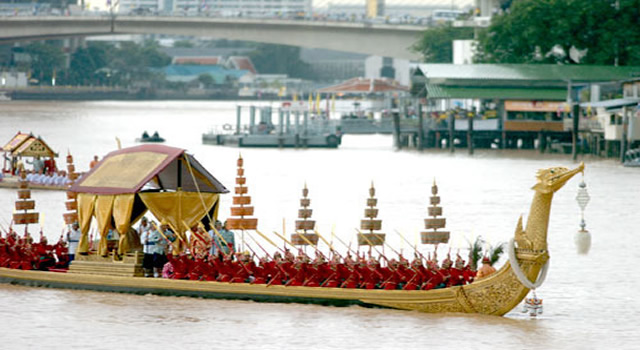 Thais are fun-loving's, sentimental people and annual festivals, both commemorative and celebrating, play important roles in Thai life. Many Thai festivals are joyful, colourful events that invite visitors' participation.Others feature solemn, eminently photogenic. Whatever their character, whether dazzling processions, Buddhist devotion, uninhibited merriment or exotic ritual, each affords the visitor pleasant memories and insights into the cultural heritage that makes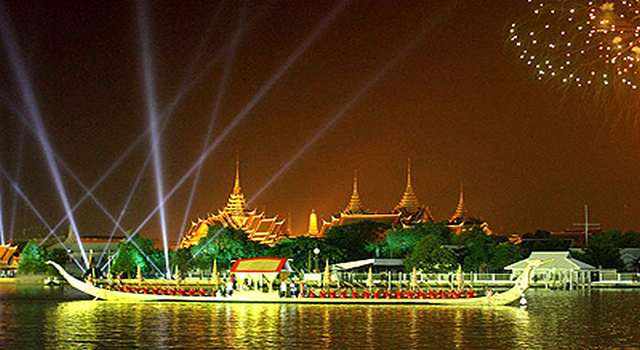 Thailand Asia's most exotic country. Most festivals are connected either with Buddhism, the annual rice-farming cycle, or commemorations honouring Thai Kings. Some occur on fixed dates, others particularly those associated with Buddhism, are determined by the lunar calendar. Many merit national holidays. Chronologically, Thailand's major festivals, and events, are as follows:
ROYAL PLOUGHING CEREMONY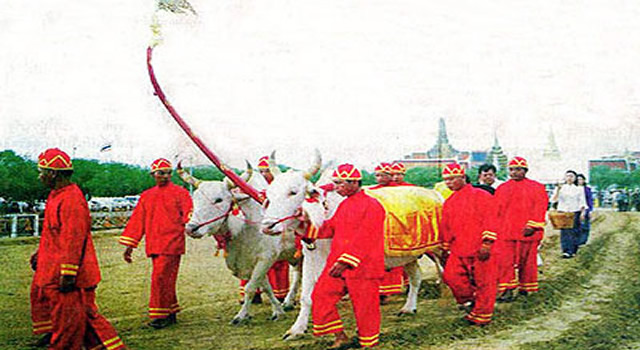 (Usually early May, at Bangkok's Sanam Luang). This ceremony marks official commencement of the annual rice-planting cycle. Presided over by His Majesty the King, elaborate Brahman ritual and ceremonial combine to provide predictions concerning the forthcoming rice crop.
ROCKET FESTIVAL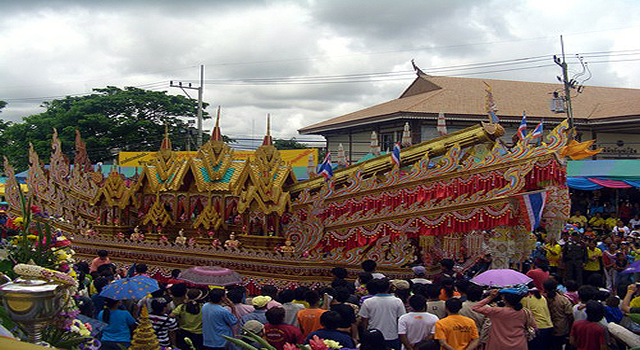 The second weekend of May, and best seen in Yasothon, northeast Thailand. Prior to the annual monsoons. Northeast villagers construct gigantic rockets to fire into the sky to "ensure" plentiful rain during the forthcoming rice season. The Rocket Festival is traditionally a period for letting off steam before arduous field work begins in earnest, and features beauty parades, folk dances, ribald and high-spirited revelry before the rockets are ceremoniously launched.
VISAKHA PUJA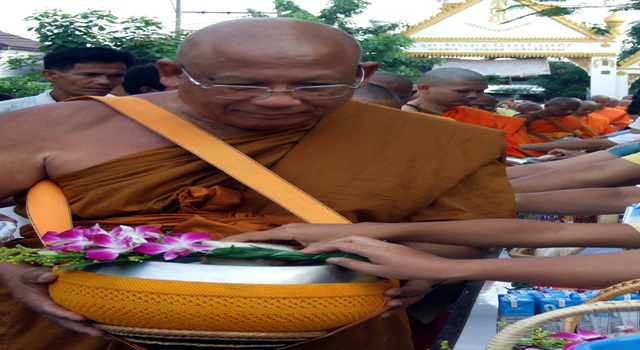 Full moon day, May, National holiday: Visakha Puja is the holiest of all Buddhist holy days, and marks the Buddha's birth, enlightenment and death. Merit-making and ceremonial are identical to Makha Puja.
SONGKARN FESTIVAL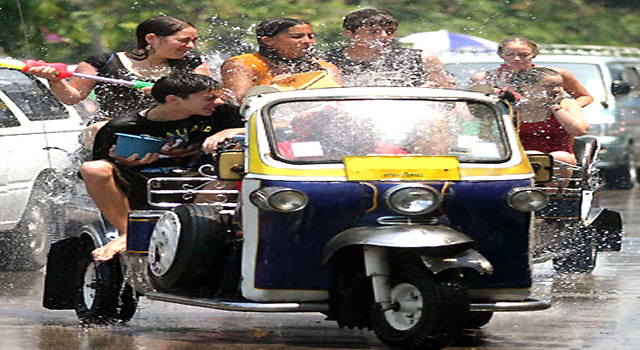 (Water Splashing Festival : April 12th-14th, Nationwide). The former Thai New Year is an occasion for merry-making in Bangkok as well in other parts of the country, with religious ceremonies as well as public festivities. Anyone who ventures out on the streets is likely to get a through soaking, but in all a spirit of fun, and welcome at the peak of the hot season.
FRUITS FAIRS COUNTRYWIDE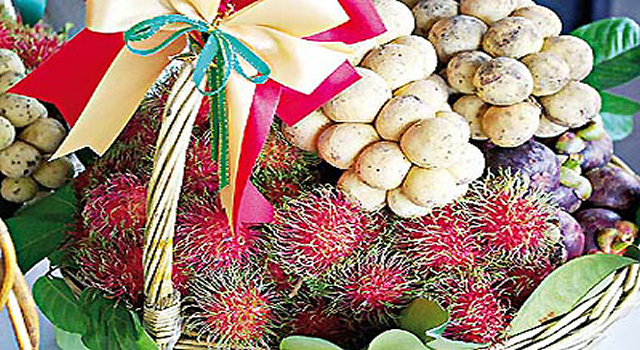 These annual fairs feature delicious provincial fruits--including rambutan, durian, jackfruit and pomeloes, and feature cultural displays, exhibitions and folk arts. Major provinces that celebrate fruits fairs are Rayong, Chantaburi, Chachoengsao and Hat Yai in Songkhla.
We wish you enjoying pleasant and amazing travelling in Thailand.