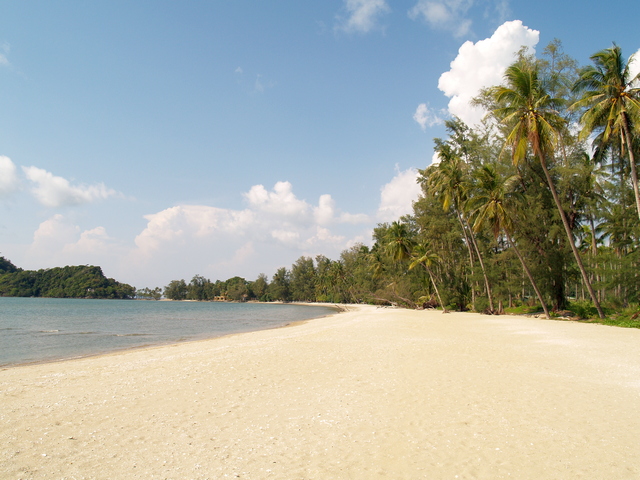 At Laem Ngob, 17 kilometres from Trat, is the pier where regular ferries are available for visitors to travel around the beautiful islands of the group of Chang Island National Marine Park. A stretching of long white sandy beach dotted with coconut tree, and fruit orchards are an ordinary sight on Koh Chang, the largest and busiest island in Trat and Thailand's second largest Island after Phuket. Covering an area of 429 square kilometres, Koh Chang, boasts several amazing natural wonders that blend magnificently with the traditional way of life such as 70 % virgin islands rainforest, steep hills, many cliffs, glassy waterfalls ,notable wildlife, white soft sandy beaches and underwater world plenty of coral reefs, stony sea floors and colourful marine life. Moreover, the numerous of fruit orchards draw greenery the islands.
Most of scenic beaches and bays are on the west side spreading from the north to the south that include Khlong Son Bay, White Sand Beach, Khlong Prao Beach and Kai Bae Beach. A road cut through the western shore almost reaching Kai Bae Beach where there is a natural trail passing through Bai Lan Bay and Kruat Bay meandering through west forest land to Bang Bao Fishing Village on the foot of the hill in the south.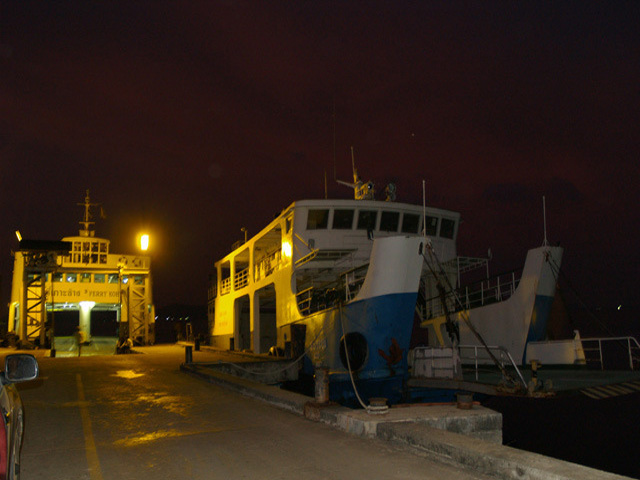 At the east are Sapparod Bay, where ferry landing is situated and Salak Khok Bay. In addition, along the eastern shoreline is road cutting through Salak Phet Bay, a community with boat pier to the south of the island. Coral ranges worthy visiting are at Khlong Son bay near Koh Chang Noi and around islands south of Koh Chang. Furthermore sea-based attractions, on Koh Chang has numerous inland interesting sites including several waterfalls with reasonable reaching. They are Khlong Plu waterfall, 3 kilometres from Khlong Prao bay and a further 20 minutes on foot; Khlong Nonsi waterfall, a 4-kilometer walk from the park headquarters and Khiri Phet waterfall and Khlong Nueng waterfall which are approximately 3 kilometres from Baan Salak Phet.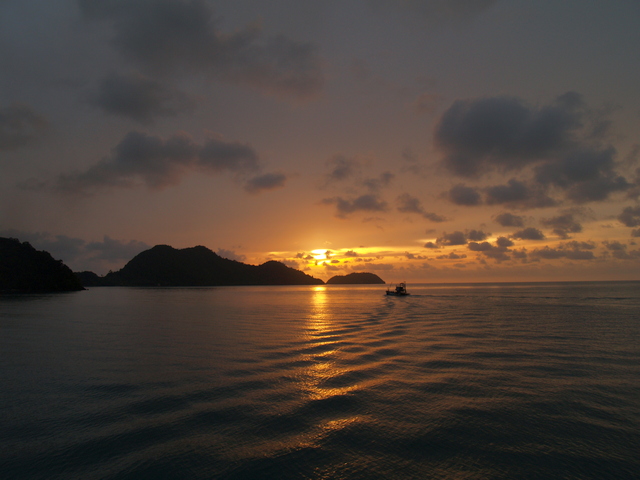 As well as the obvious activities Koh Chang offers many other attractions including to respect temples, visit the National Park and Museum or the beautiful charming look out points, which are all worth a trip. Divers will find fascinating diving areas off the shores of Koh Chang and the surrounding islands. Besides the many coral reefs, sunken warships, a reminder of times can be visited in the Salak Phet bay.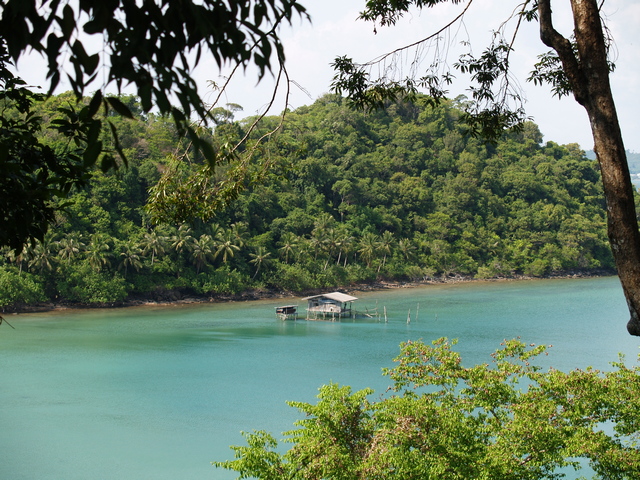 The Koh Chang National Park is occupied an area of 650 square kilometres and comprised of 52 islands, which is spreading from Laem Ngob to Khlong Yai district (reaching to Cambodia). The most popular islands includes Koh Chang, Koh Klum, Koh Ngam, Koh Lao Ya and Koh Rung where natural wonders await travelers to touch them. The best time of holiday season to visit the group of Koh Chang National Marine Park is from November to April. The park headquarters are divided into 4 units namely The Than Mayom, Baan Khlong Son, Tha Khlong Plu and lastly Baan Salak which are providing useful tourist's information. At any one of the headquarters , the admission fee of 200 Baht is collected. In fact, Thai seas can visit or dive all year round though the monsoon season cause the rainy season in Thailand is plenty wet but very sunshine and almost no less occurring the sea storms. Therefore, travelers all around the world can travel Thailand both on land and under marine world as your preferences.