HER MAJESTY RAMA 9 QUEEN'S BIRTHDAY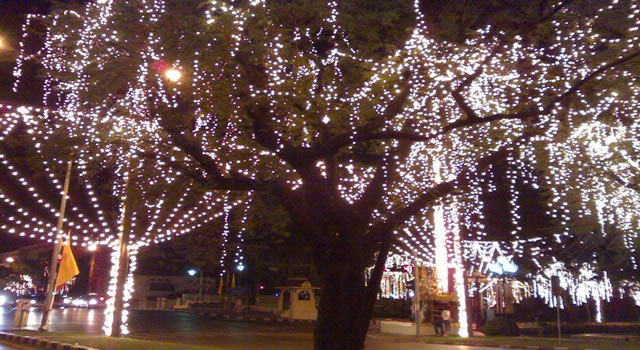 (12th August, National Holiday). Nationwide celebrations find particular focus in Bangkok where government buildings are decorated and illuminated at night with coloured lights.
OK PHANSA & THOT KATHIN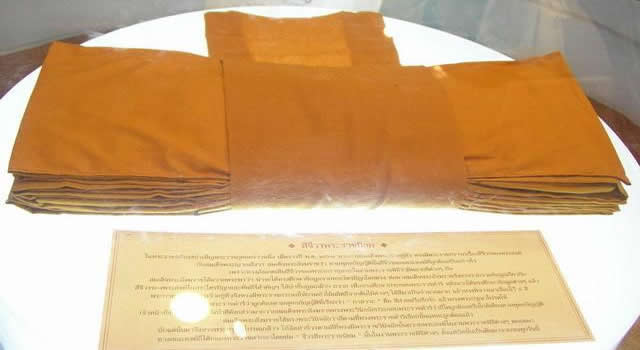 (During October). Ok Phansa celebrates the end of Rains Retreat and introduces the Ka thin period when, throughout Thailand, the Buddhist laity present monks with new robes and other items deemed necessary for the monkshood's upkeep during the forthcoming monastic year.
VEGETARIAN FESTIAVAL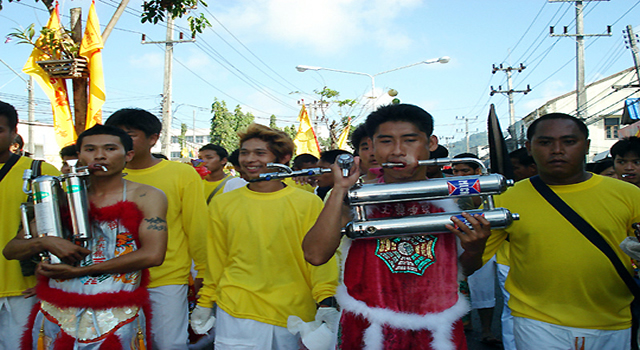 (During October). Phuket Islanders of Chinese ancestry commit themselves to a vegetarian diet for nine days. The festival's first day features a parade of white-attired devotes and several ascetic displays.
BOAT RACES FESTIVAL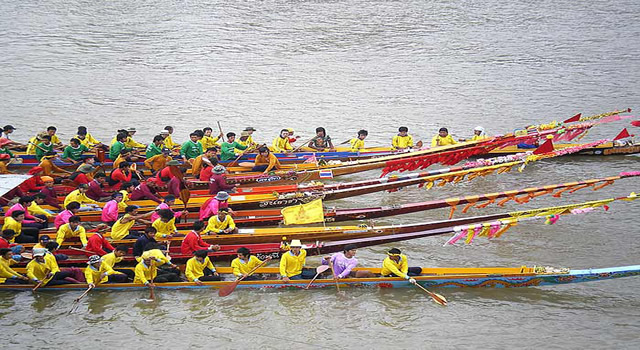 (During October). The Kathin period marks the official end of the Rains Season and is the time for country fairs, many of which feature regattas. Nan, 790 kilometres north of Bangkok, has famous boat races. Other noteworthy regattas are held in Surat Thani, Phichit, Nakhon Phanom and Pathum Thani.
LOY KRATHONG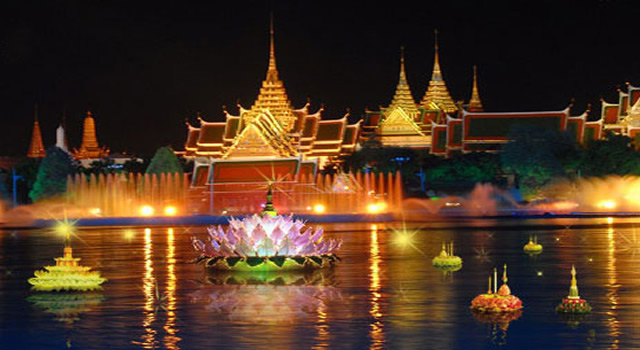 (Candle Floating Festival : Full-moon night of November). This is Thailand's loveliest festival when under the full moon, Thais float away onto rivers and waterways, Krathongs, leaf bowl containing a lighted candle, glowing incense, a flower and small coin to honour, it is believed, the water spirits, and to wash away the previous year's sin.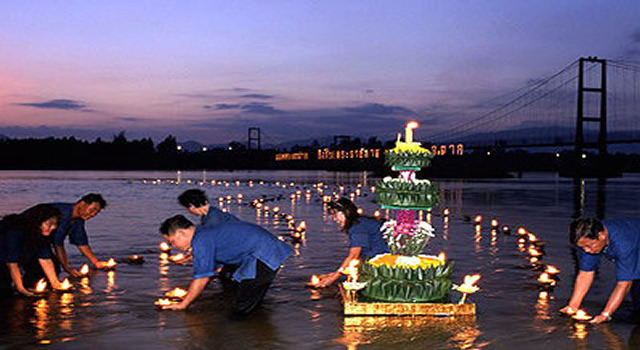 ELEPHANT ROUND-UP
(The 3rd weekend of November, Surin, Northeast of Thailand). Some 100 elephants participate in this popular event. Between folk dances and traditional cultural performances, these versatile behemoths star in displays of time-honoured wild elephant hunts, demonstrations of intelligence, strength, gentility and obedience, and the spectacular re-enactment of a medieval war elephant parade.
RIVER KWAI BRIDGE WEEK
(Late November, early December, Kanchanaburi, Western Thailand). Features a thrilling son et lumpier show at the world-famous bridge. Archaeological and historical exhibitions, sparkling folk culture performances and rides on trains hauled by World War II vintage steam locomotives number among other attractions.
HIS MAJESTY THE KING RAMA IX'S BIRTHDAY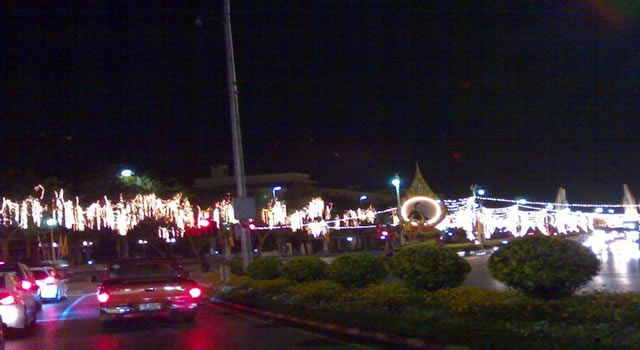 (5th December, National Holiday). On December 3rd, the elite Royal Guards swear a new their allegiance to His Majesty King Bhumibol, Rama IX in colourful and stirring ceremony in Bangkok's Royal Plaza. On December 5, festivities occur throughout Thailand Customarily, government buildings and houses are decorated with spectacular illuminations at night. In Night-time at Bangkok, particularly in the Ratchdamnoen Avenue and Grand Palace area become a floodlit fairyland of coloured lights. Wow!!!
We wish you enjoying pleasant and amazing travelling in Thailand.