Text Size
+ Larger
|
+ Smaller
PHUKET ISLAND
The Beautiful Pearl of The Andaman Sea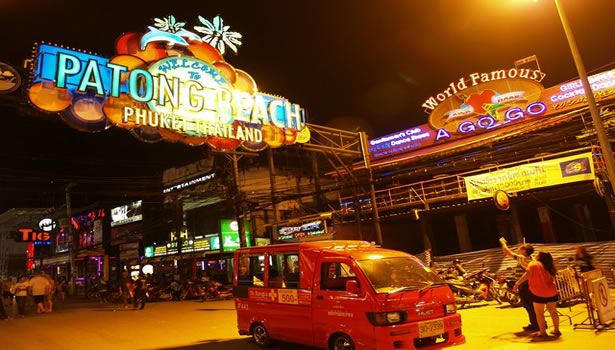 HOW TO GO AROUND PHUKET ISLAND
ROAD SERVICES:
Song Taew, Local Transport Open-aired buses provide a cheap and efficient public transport service go through Patong Baech and around the island. Fares vary according to the destination- whether you are running around town, or traveling from Phuket Town to on of the beach resorts. Services are efficient and regular with buses stopping wherever you wish to get on or off.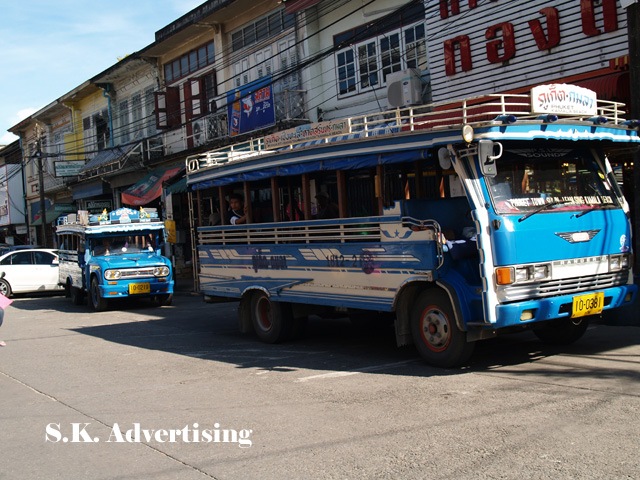 Mini Buses:
Open-aired colorful (red-purple-yellow-white) subaru mini van, tuk tuk, driving around mostly Phuket island and some famous beaches , such as Patong Beach, especially entertainment hub Bangla Road, are symbolic of Phuket island.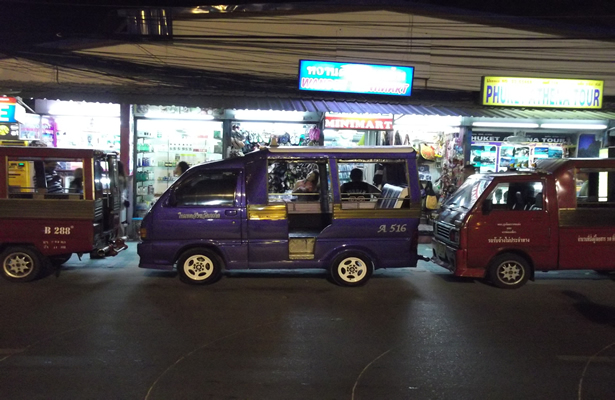 Note: Prices of colorful mini subaru vans (tuk tuk) are fixed hence do not try to show your bargaining power unless you hire a whole day.

Please pay more attention. Visitors To Thailand is not responsible for any error of other websites or third party; moreover, the mistake of accommodation telephone numbers.