Text Size
+ Larger
|
+ Smaller
PHUKET ISLAND
The Beautiful Pearl of The Andaman Sea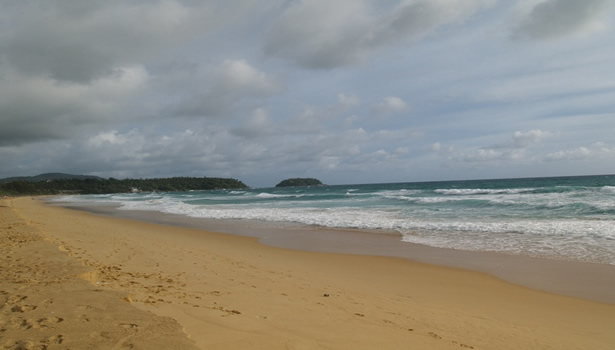 Karon Beach is away from Phuket town just 20 kilometers along the Chaofa road till reaching Chalong Bay Intersection(Har Yaek Ao Chalong), turning the traffic light to right into Patak road. From Chalong Intersection approximately 6 km reaching the Kata section, turning left to Kata Beach since Karon Beach is next to northward. Karon Beach is a 3-kilometer long tender white sandy beach stretching till the last row to the long beach. One of the beaches that offers high class accommodation facilities, tour companies souvenir shops for serving tourists to visit.
Kata Beach is away from Phuket town about 17 kilometers along Chaofa road until reaching Chalong Bay Intersection(Har Yaek Ao Chalong), turning right traffic into Patak Beach (similar to Karon Beach).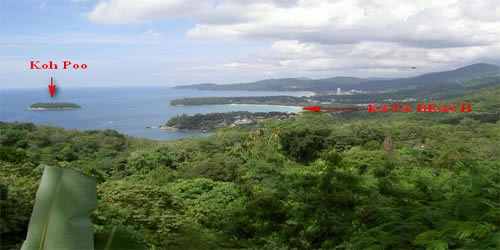 Kata Beach is divided into two beaches, i.e. Kata Yai(Big) Beach and Kata Noi(Small) Beach. The beach is ideal for water playing and used as practice scuba-diving due to continue coral reef ranges stretching onto Poo(Crab) Island, situated in front of the beach. Kata Beach is currently one of the full furnished facility accommodations such as shopping centers, tour agencies and various entertainment venues. It is await to serve for tourists as Karon beach alike.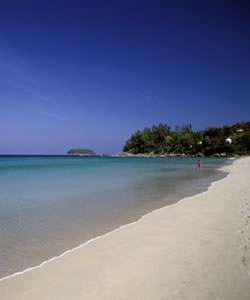 Kata Noi (Small) Beach is located on southward of Kata Yai Beach. It is smaller beach than Kata beach. Rock and coral formations along the South beach dedicated to habitat for several color fish. Kata Beach offers resort, hotel and a few shops waiting to service tourists.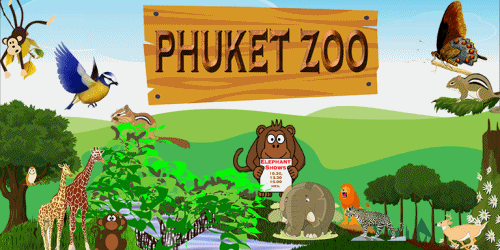 Please pay more attention. Visitors To Thailand is not responsible for any error of other websites or third party; moreover, the mistake of accommodation telephone numbers.