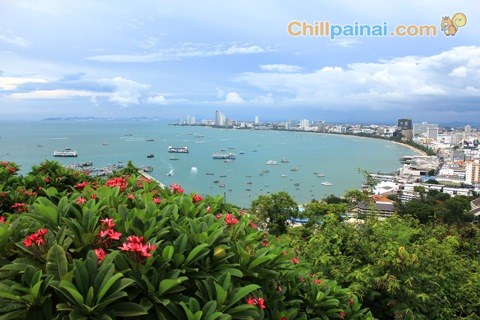 Courtesy picture of chillpainai
Pratamnak Hill: Pratamnak Hill is situated at south Pattaya beach. Its peak is a vantage point to get the best panoramic view of the Pattaya bay as well as the entire Pattaya City.
Nong Nooch Village: Nong Nooch Village is about 18 kilometers south of Pattaya. is a beautifully landscaped country resort with orchid nursery, cactus garden and other botanical gardens.There is a cultural center displaying arts, folk dances, traditional ceremonies and martial arts displays. Importantly, there is the elephants show and mini-zoo alike.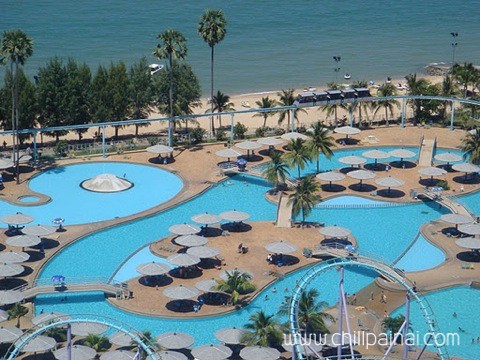 Courtesy picture of chillpainai
Pattaya Park: Pattaya Park is a water amusement park, featuring colourful water sliders and enjoyable whirlpools for youngers and adults alike.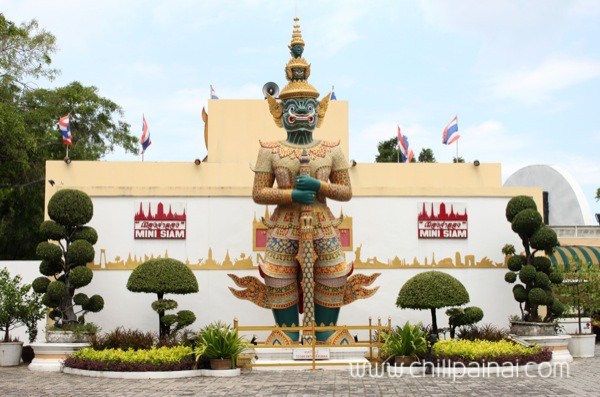 Courtesy picture of chillpainai
Mini Siam: It is located on Sukhumvit Road.It is a miniature town with interesting places in Thailand on show, where tourists can view before decision to touch the real places. Workmanship is very skillfully built replicas in Thaialnd as well Muang Boran at Samut Prakarnprovince which is not minature but duplicates the real places just new constructions.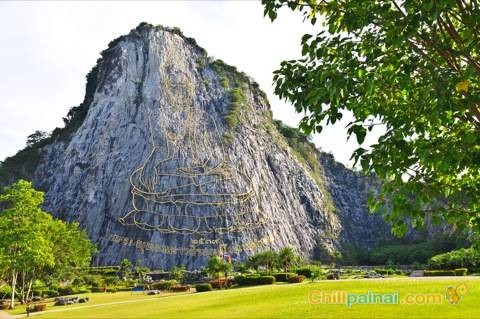 Courtesy picture of chillpainai
The temple of Yannasangwararam: Temple under King's patronage, being unique appearance for its modern Thai architechture. This temple is popularly mediating course for common men at 06.00 a.m. and 06.00 p.m. The temple is far from Pattaya about 12 kilometers and 3 kilometers from Nong Nooch Village.
Pattaya Crocodile Farm: Pattaya Crocodile Farm is a new and wonderful attraction of Pattaya, being very well enjoyment for Thais and foreigners as well.
Elephant Kraal It features thrilling and spectacular demonstration of elephants at the daily shows.
The Million yaers stone park & Pattaya Crocodile Farm: This is far from central Pattaya about 8 kilometers. It contains a landscape of native Thai flora and an impressive Bonsai garden, a wild life zoo, hundred crocodiles, and pool being giant catfishs. open daily.
Snake Farm: Huge pythons, quick-as-lightning cobras, deadly poisonous kraits-to mention a few only. Open daily 8.00 a.m. to 9.00 p.m.
Bottle Art Museum: Just after Turkish Bath and Plaza Condotel. More than 300 beautiful miniatures in bottle. Open daily 9.00a.m. to 8.00 p.m.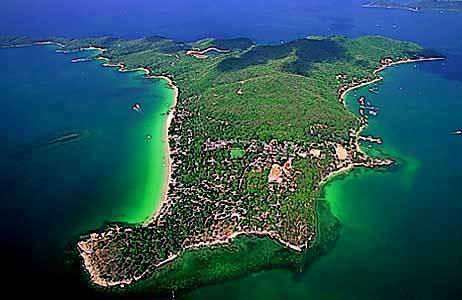 Koh Samet: Samet Island is a 15-kilometer east of Rayong province, being an alternative point of Pattaya. Boat services are avaiable all day. The island is part of "National Marine Park" It has a lot of exotic wild life (like monkeys, birds and snakes). Most of the beaches are on the northern and the eastern coasts, but the west ones have steep cliffs and rocks. Mini-bus services from Pattaya daily. Try to contact a travel agency around city for experience there. Overnight accommodations & special packages are available.
Sai Thong Beach: A fine sandy beach between Map-Ta-Put and Rayong province. There are sea front bungalows for rent and restaurants offering fresh seafood.
Koh Chang off Trat province
Koh Chang is the Kingdom's eastern most province. It is famous for the source of the world's finest rubies and sapphires. And now it is emerging as one of the newest international beach resorts with many unspoiled and fascinating islands. It's very easy to
take a bus from Pattaya to Koh Chang.
It's time to alter the atmosphere of night entertainmet beach city.