Text Size
+ Larger
|
+ Smaller
PATTAYA CITY
PARADISE OF MILLIONS TRAVELLERS

PATTAYA, Paradise for Travelers. A paradise of millions of travelers, who dream to visit her once in a life time or twice. Her fun-packing experiences on the beach resort called "PATTAYA" will remain impressively thousand stocks charming memories as long as she does.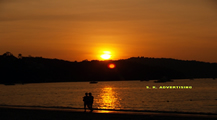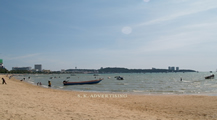 Pattaya became renowned as a tourist attraction during the Vietnam War over some decades years ago, when several United States Air Force bases chose to site in Thailand at Sattahip district which located not very far from Pattaya. Thus, American GI's from the base flooded to Pattaya with worthy dollars in theirs, turning the place which had ever been a silent fishing village, being unattractive beach, became a crowded city until present day. It trapped numerous investing developers: large ,medium and small accommodations are kept emerging including many sophisticated night life industries.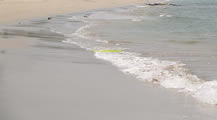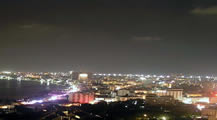 Since then Pattaya has now had a completely new look. Various businesses have been growing in order to meet tourists needs. Today there are supermarkets where people can do their shopping all through the night. One of Pattaya's major attractions is her sexy-sophisticated night entertainments. Small road side bars in the past ,becoming into laser discotheque houses, Euro-thechno pubs, hi class cocktail lounges, international karaoke rooms, air-conditioned massage parlors and extravaganza cabaret show theatres (Al Cazar, Tiffany) and chic therapy: a-go go bars.
Please pay more attention. Visitors To Thailand is not responsible for any error of other websites or third party; moreover, the mistake of accommodation telephone numbers.