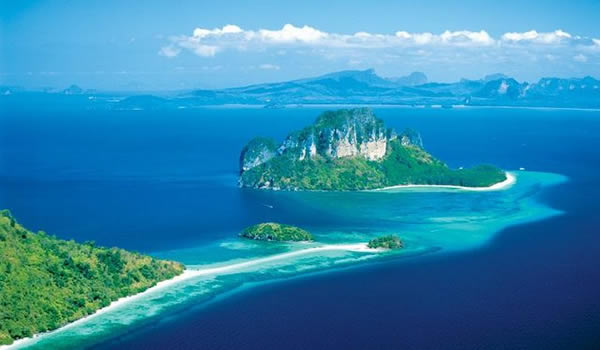 Separated Sea or in other words Sand Sea
it is a beach which will appear when the tide is low. Sand Sea has become from three sand bar of three islands , namely Koh Khai (Khai Island), Koh Mo (Mo Island) and Koh Tab (Tab Island).
(See Map)
[日本語の地図を見ましょう]。
These three islands are closely located which have ridge one another; however, when the sea water level high, the sand bar is fade away as soon. Sand Sea will appear when the sea water low, the three sand bars will separate sea water into three beaches which have got name. Sand Sea is dedicated to take a walk or sun bathing and all sea activities case the beach is very fine and so tender, importantly it is very clean since when the sea water is high dead leaves are wiped out by itself. The best time to visit Sand Sea is when the sea water is extremely low, especially in the day before and after lunar moon about 5 days, the best month to experience is November till early May.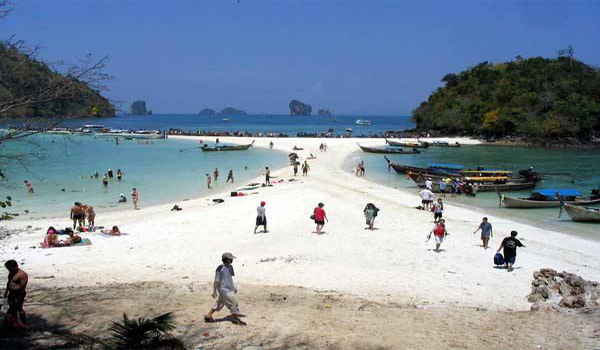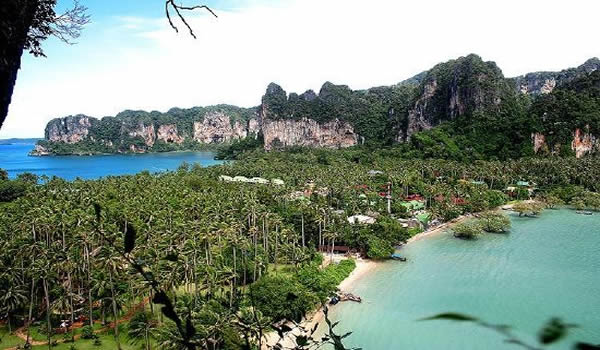 Railay Bay or Railay Beach is located on Muang district, Krabi which is preserved by Nopparat Thara and Phi Phi Islands National Park. Renowned as the second Phi Phi Islands of Krabi province. Railay Beach is a beautiful beach with towering cliffs that are the source of the most famous cliff-climbing sports, which both Thai and foreigner tourists interest and want to be this challenging experience.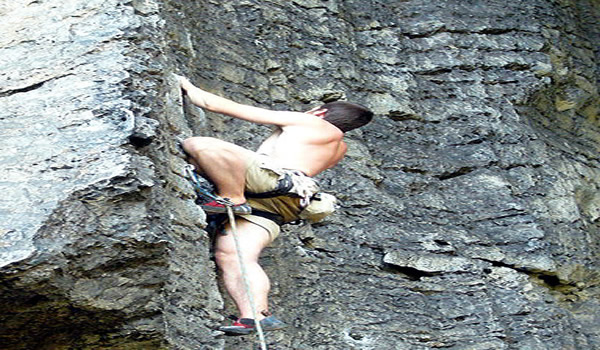 "Railay Beach" consists of sandy beach that is divided into 2 sides and has an accommodation alike, which tariff rates offer economy till five-star averages.
(See Railay Map)
「日本語の地図を見ましょう。」
As mentioned above that Railay has two sides, the West Beach and East Beach is a confronting curved beach having a small path to each other.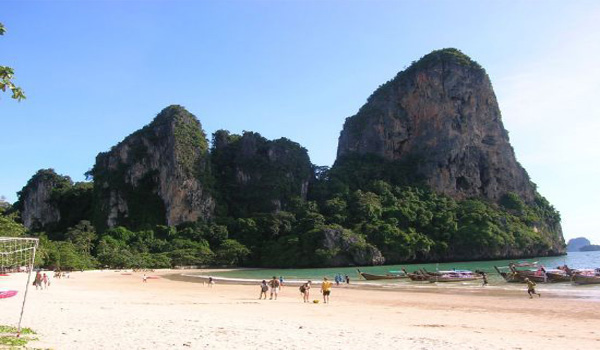 Furthermore, another beach will refer to beauty that is deferent from the West and East Railay Bays that is the Ao Tonsai (Banyan Tree Bay). The Bay, which is known for cliff-climbing sport as well, is dedicated to brave challenger which ideal for the expertise and experience through years for climbing it, Tonsai bay cliff. Because of the cliff is rather steep and more difficult for the side of Railay.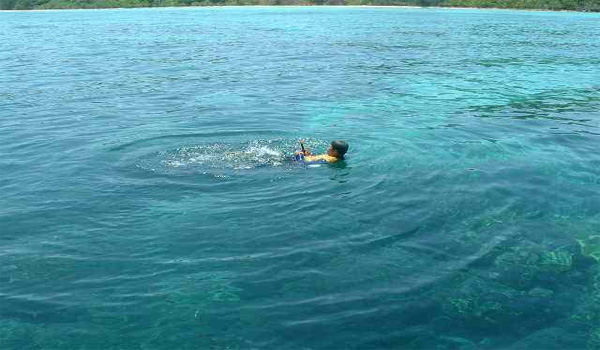 Koh Rok Koh Rok or Rok Island
is a small island located on Krabi province's border
(See Map)
and not far away from
Koh Lanta.
Do not mention some resorts or bungalows on the island cause this island has no license for businessmen to build accommodations. It is available only Natural Marine Park Official House and camping ground. Koh Rok Nai(inside) and Rok Nok(outside) set on closely, large number of travelers is always traveling in one-day programme. Sightseeing and diving on popular spots and then resting and having lunch on Koh Rok Nok are itinerary agencies set on. Actually, Koh Rok Nok is Natural Marine Park Office. Around Koh Rok, sea water is very glassy and clear untill can watch through under water world.