Text Size
+ Larger
|
+ Smaller
KOH CHANG, TRAT PROVINCE
52 ISLANDS, BEAUTIFUL RED GEMSTONES & RIDGEBACK DOGS
Beaches around Koh Chang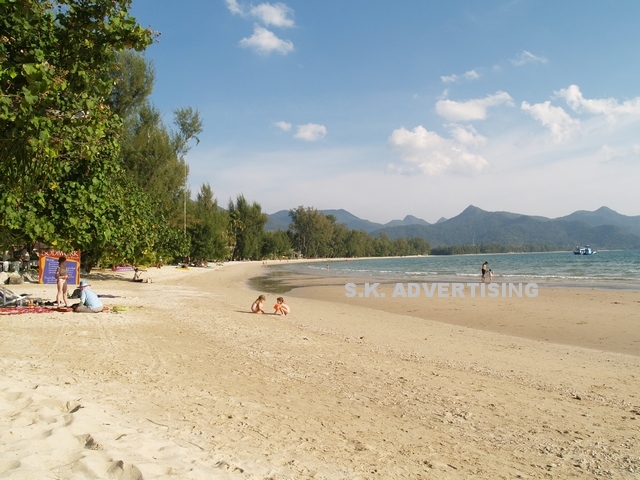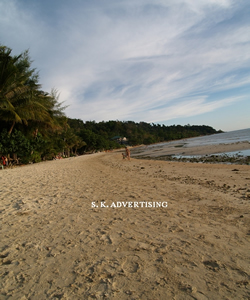 Kai Bae Beach: This long beach is next from the Khlong Prao Beach, and 15 kilometers from Sapparod Bay (See Map). The beach is lined and jammed up with bungalows. The beach is sloppy and safe for swimming. There are both expensive and economy places to choose for your stay. You can rent a bike and ride along the beach to other beaches. This is another good spot to watch the sun setting. When the tide is low, you can walk across to Koh Mun. There are also diving services around Koh Yuak, Koh Man Nok, Koh Man Nai which are not to far from Kai Bae Beach. Accommodations on Kai Bae Beach.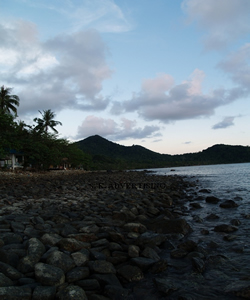 Lonely Beach & Bai Lan Beach: Bai Lan and Lonely (Tha Nam) Beaches on Koh Chang (See Map) are neither sandy beach in quiet part nor suitable for swimming and not relaxing on the beach. The beach is about 100 meters long with stone out crops on both ends. It is promoted to be a new attraction as the 3 main beaches---White Sand Beach, Khlong Prao Beach and Kai Bae Beach are fully developed. Accommodations on Lonely (Tha Nam) & Bai Lan Beaches on Koh Chang.
Bang Bao Fishing Village: Bang Bao Bay is a two meters concrete bridge extended into the sea (See Map).
Both side of it are array with wooden houses for more than a hundred meters.
Each house is built into the sea connected to each other with the bridge. The houses in this area used to to be owned by fisherman families, but now some were changed to restaurants, diving shops, mini marts, tours operators, souvenir shops and small back-packer home stay. As each house is built on the sea, the back balconies are double as piers, or as a place to make dry fish or squid. Perhaps you have more time to walk along the bridge, you will get a different experience from other places. At the end of it is a fisherman pier with lot of local boats.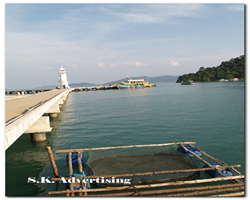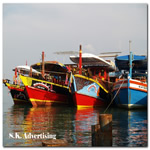 Therefore Bang Bao Bay is another unique experience on Koh Chang. Today Bang Bao Village got more attention from both Thai and foreign visitors. It is also the place that visitors can look for a one day trip diving or snorkeling and also boats for hiring to various islands such as Koh Kood, Koh Mak, Koh Wai, which are all located nearby Bang Bao Bay. Accommodations on Bang Bao Fisherman Village.
Please pay more attention. Visitors To Thailand is not responsible for any error of other websites or third party; moreover, the mistake of accommodation telephone numbers.